Full Day Trip Luxury Shopping | Italian Shopping Tour Outlets Villages
Book Driver with Lux Black Car From French Riviera (12H00 minimal)
Italy – Milan – Fidenza – Serravalle – The Mall – Franciacorta – Castel Romano – Barberino
From Cannes, Nice or Monaco, ASK Limousine will take you to the best Outlets in Italy and Milan. You want to schedule one or two shopping days with friends, family or friends, and let you go to the Outlet village of your choice.

SAVE YOUR TIME – ASK Limousine is here to assist you !

ASK Limousine, will be your best ally to take you to the best largest Outlets villages in Italy.
We will save you valuable time by taking the best route.
On site, your driver will guide you through the Village Outlet to help you get extra discount cards. So you can start shopping with confidence. Your driver will wait for you in the vehicle and will wait for your orders to come and pick up your purchases as they go along and then safely store them safely in the vehicle.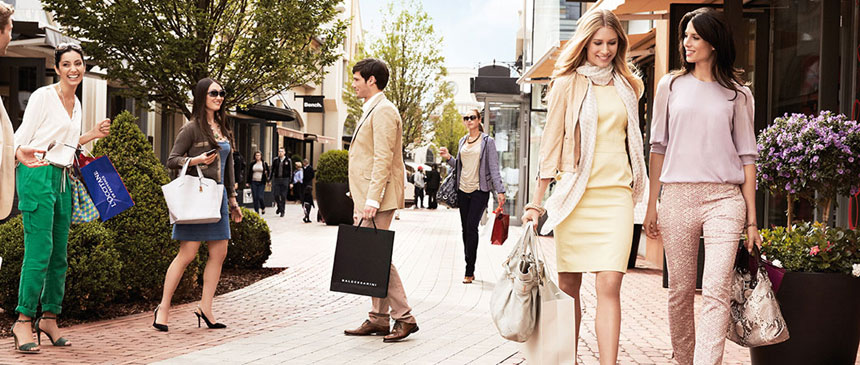 SAVE MONEY – Great brands offer discounted collections from 30% to 70% year-round!
All shops are managed directly by the most prestigious and luxurious brands of Italian and international fashion (Gucci, Armani, Guess, Adidas, Baldinini, Balenciaga, Ralph Lauren Dolce & Gabbana, Hugo Boss, Fendi, etc.). You will also find a wide assortment of shoes, accessories, sportswear, jewelry, electronics, furnishings, as well as food and wine.
ENJOY YOUR TRIP – Your shopping experience in Italy will be unforgettable!
To complete this day, you can visite and stop in the best restaurants of Milan, Verona, Florence.
Tax Free Shopping:
In addition to exclusive discounts, non-EU citizens can make their shopping experience even more rewarding by receiving a tax refund on all products purchased.
All you need to do is:
Look for the Tax Refund sign when you are shopping and ask the cashier for a Tax Refund receipt.
When you are at the airport and about to leave the European Union, show customs officials your purchases, your receipts and your passport. They will validate the refund.
Finally, take your documents to the Tax Refund Office at the airport. The money will be refunded to you on the spot.
You can find out more about tax-free shopping here: www.global-blue.com
Our selection of the best outlets in Italy:
1/ Serravalle Designer Outlet
Serravalle Scrivia AL, Italie T +39 0143 609000
– Everyday 10am-8pm – 180 Boutiques
2/ The Mall Florence
The Mall Luxury Outlet Via Europa 8, 50066 Leccio Reggello (FI) – Toscana – Italia – T +39 055 8657 775 – Everyday 10am-7pm –
3/ Castel Romano Designer Outlet
– Via Ponte di Piscina Cupa, 64 00128 Castel Romano, Roma Italia – T: +39 0650 50050
– Monday – Friday: 10am-8pm – Saturday – Sunday: 10am-9pm – 140 Boutiques
4/ Fidenza Village
– Via S. Michele Campagna, 43036 Chiusa Ferranda, Fidenza PR – Italie – Bologne
Horaires : 10am–8pm T: +39 0524 33551 – 100 Boutiques.
5/ Franciacorta Outlet Village
– Rodengo-Saiano BS, Italie- Everyday 10am-8pm – T +39 030 6810364 – 160 Boutiques
6/ The Mall in San Remo Soon Opening